Welcome to the Baltimore/Washington, DC Clemson Club
Photo taken at the Library of Congress event in 2019
Photo taken at our annual Crab Feast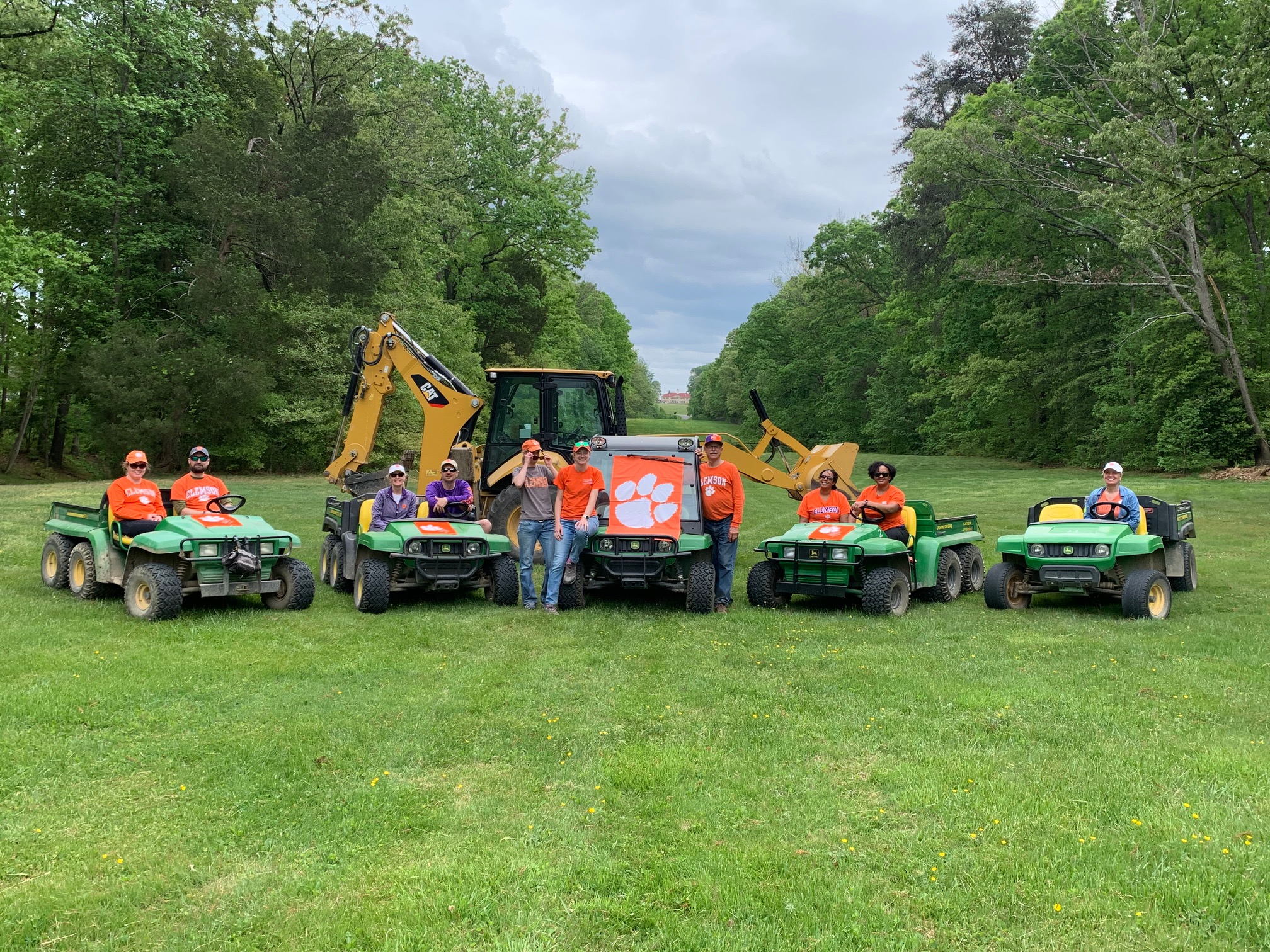 Spring clean up day at Mount Vernon
An afternoon at Brookeville Beer Farm
Class of 2027 Send Off Party – Maryland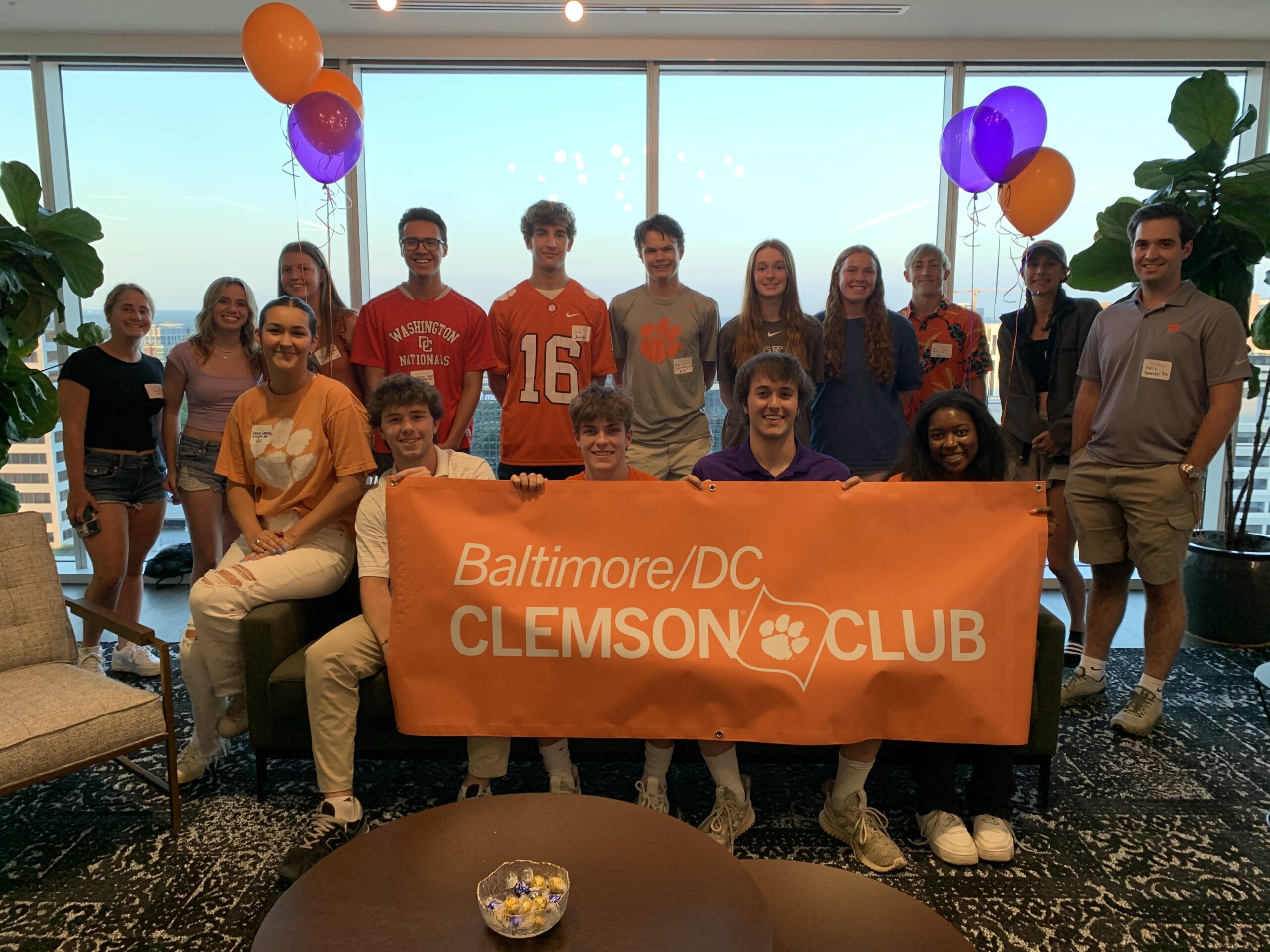 Class of 2027 Send Off Party – Virginia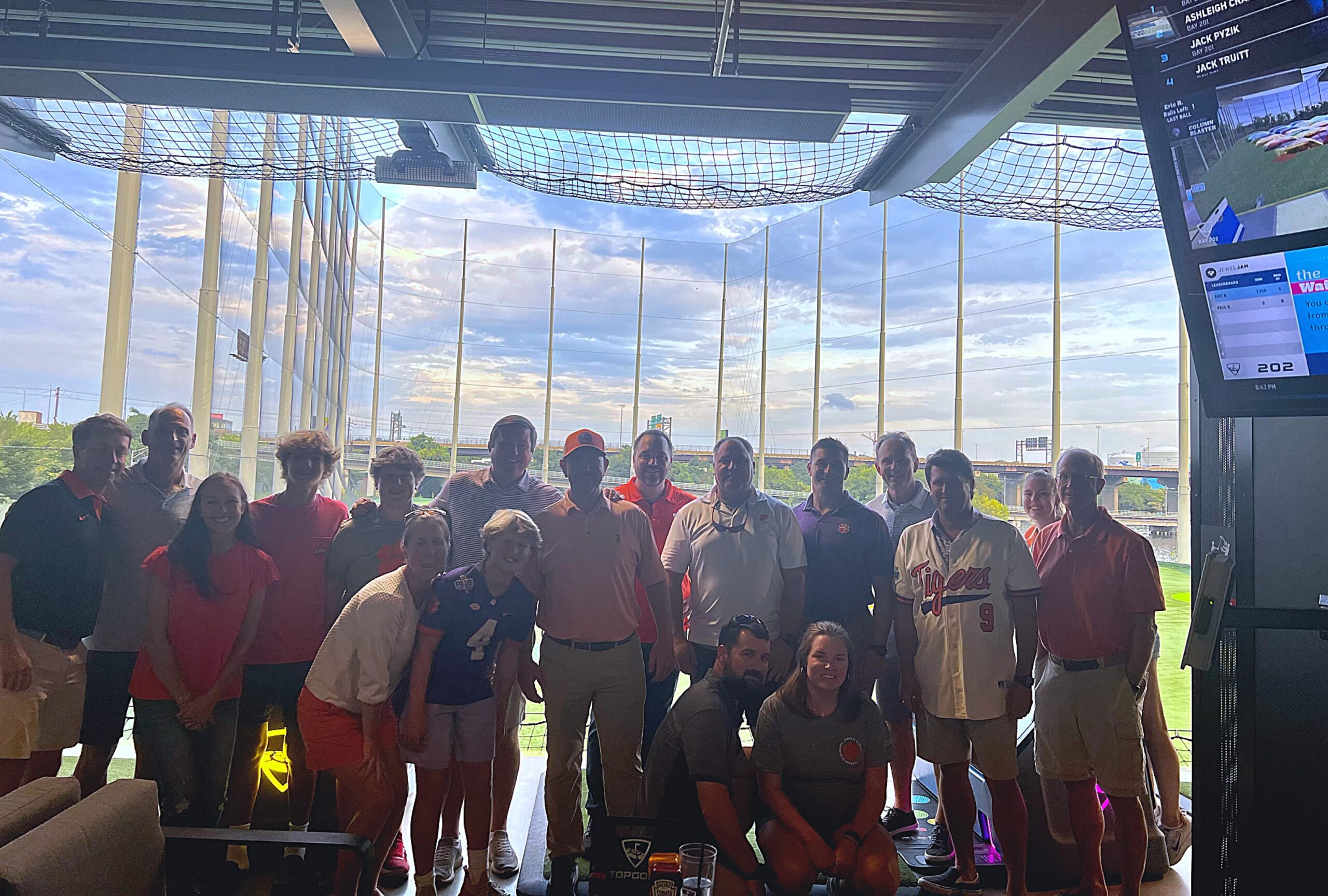 Tigers at Top Golf – Baltimore with Coach Bakich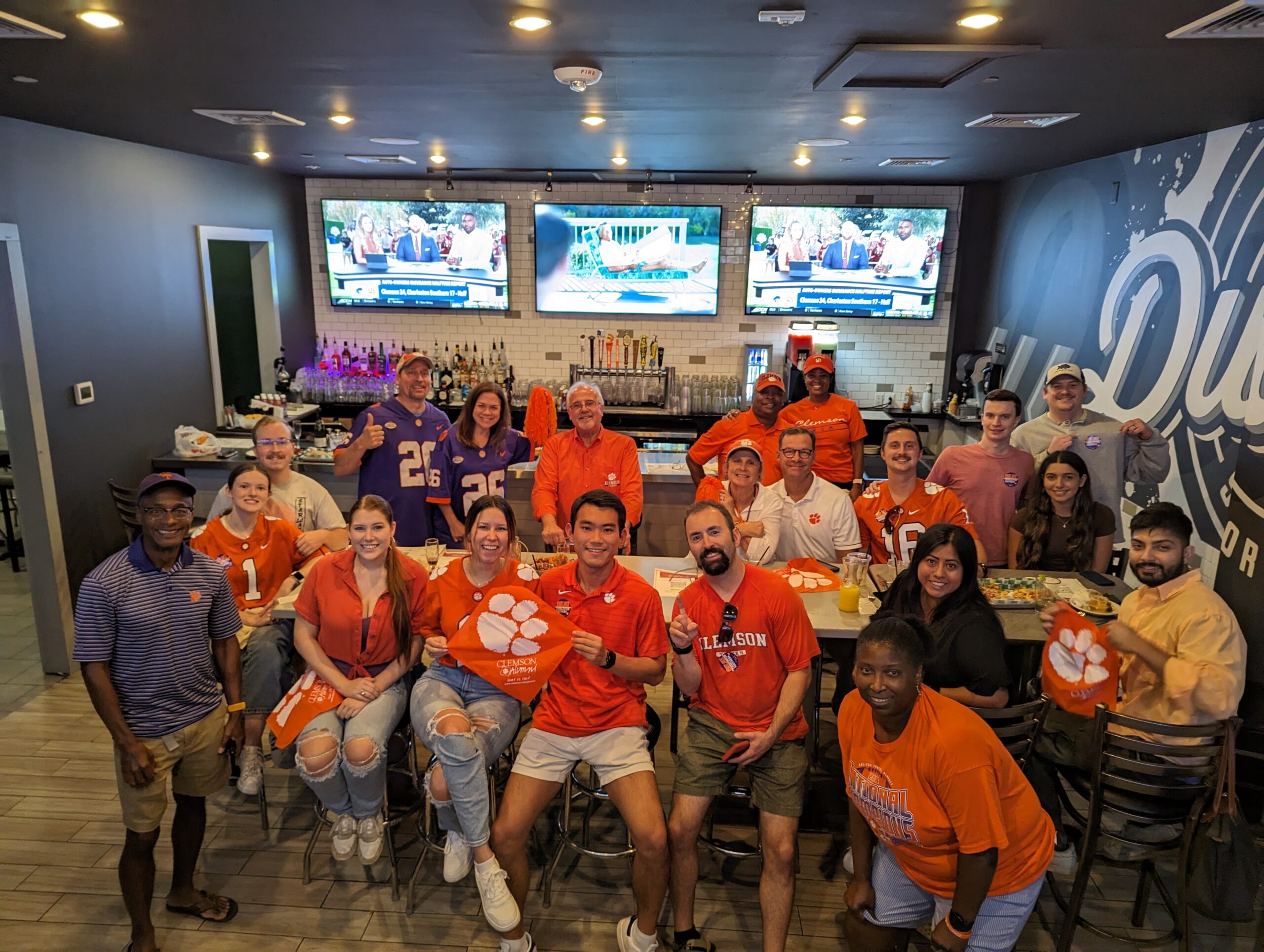 Football Game Watch Party
The Clemson Club is an excellent way to connect with our Clemson Family here in DC. The events are incredible and we've really appreciated meeting fellow Tigers in the area.
— Patrick Boylan '07
My relationship to Clemson University wouldn't be what it is without my membership in the Baltimore / Washington Clemson Club. The Club keeps me connected to the main campus and our Clemson family. Every event reminds me of the high-quality people our school produces.
— Board Member
My first Clemson Club event was the Mom's Care Package event, which is phenomenal and a do NOT miss event if you are a parent.  The Clemson Family motto is genuine and heartfelt.  The Club offers fantastic service projects as well as educational and social events.  We are grateful to be party of the Clemson Family!
— Board Member
Because being a Tiger doesn't end at graduation!
— Board Member
To give back to a place that gave me so much.
— Club Member
This Club is the hub of the Clemson Family for the DMV!
— Michael Cirrito '97, P'24
The Club is the Clemson Family away from home!
— Club Member
It's "GROSSARTIG!" (German for GREAT!)
— Rolland Nelles P'25
I love the Clemson Tigers!
— Board Member
I love Clemson University and the Club is a great way to stay plugged in with the Clemson network!
— Club Member
Why did I join the Club?  One simple reason…a Club member reached out and asked me to join – it was a personal contact.
— Club Member
It was important for me to keep my connection to Clemson as soon as I moved back home.  The Baltimore/DC Club has a variety of events and ways to volunteer to keep me in the Clemson Family.
— S. Brown '05
The Clemson Alumni Club gives me the opportunity to connect with the Clemson family even though I don't live near Clemson.  These feel like "my people"!
— D. Clark '06
Being a member of the Clemson family, both at Clemson or here locally, has enriched our lives.
— Club Member